What Our
Clients & Partners

Say...
We are so appreciative of Chet Hearn's knowledge and guidance during what could be unknown territory for some homeowners like us. Chet kept us in the know at all times and was available to answer any questions we had. If he did not have the answer on hand, he found the right person to ask as soon as possible and got back to us. He never left us hanging or in doubt. The small issues that came up, rarely ever made a speed bump for us....he took care of what he could and then explained the process to us clearly and succinctly. We are so appreciative of his help!

-Joan Blankenship
If I could give Chet 10 stars, I would. He got us out of a huge mess with the finance company provided by the builder. We were literally about to lose financing because of an employment issue. I was told by the builder's financier that there were no remedies to the issues that arose. With that being said, we just moved into our new home two weeks ago. This was all because of Chet. Chet from the bottom of my family's heart and my own, THANK YOU. We could not have done it without you.

-Tabatha Gonzalez
Chet's the best mortgage broker that I've ever worked with, and I couldn't recommend him enough. There's no one better in the hill country. I struggled with the decision to either utilize a local broker or a direct lender for my home loan and am very happy I went with Chet. He made the application process very smooth and even negotiated an interest rate so low that the closer at the title company said it was the best he'd seen that month after dozens of closings. A great guy and very professional. Thanks, Chet.

-Justin Ferrell
Chet does a really good job helping clients to find and close on homes. He's very knowledgeable about the process and helps to make the process as smooth as possible.

-Ray Rodriguez
Chet was amazing from start to finish. He is very responsive, professional, and kind. He went above and beyond to help me and my children get a loan and into our home. I have already recommended him to someone and will continue to refer people to him in the future.

-Ashley V
I worked with Chet when my client used him as a lender when purchasing a home. Several issues came up during the process, and Chet helped to guide both me and my client through the issues and to keep the deal moving forward. He went above and beyond and was always very prompt in answering my phone calls, texts, or emails. I will definitely refer more of my clients to Chet!

-Tammy Hemphill
Chet is the best! From the first call with him he started working and the man does not stop till the deal is done. I mean we talked week days, nights and weekends to get the clients closed and they feel he is so helpful in every step of the process. I'm so happy to be working with Chet as your future is brighter with him onboard!

-Thomas Martin
Chet thank you for taking such good care of us through this long process. You made sure we were aware of those things that would be a benefit to us, knowing you were not going to benefit any further from it. Your advice was sage and your voice always kind through my many questions. We appreciate all of your hard work.

-Tammie S.
Chet Hearn is by far the best mortgage advisor that we have ever had the pleasure to do business. He is very knowledgeable in his field but also got to know is on a more personal level therefore knowing our specific needs. Chet answered his phone every time we called then immediately addressed our concerns or questions. We got no run around with Chet only straight honest answers. We highly recommend him for all your mortgage needs.

-Julie Autry
Chet your service is unsurpassed. You always answer your phone (even when in the hospital) We had some challenges in this crazy market of 2021 but you hung in there with us and were Johnny on the spot every time we needed you. I can't recommend your services strongly enough for anyone needing a mortgage broker. Simply outstanding!! Thank you!!

-Bryan Cooper
Mr. Hearn was very professional in handling our refinancing of our home. He continued to give us accurate and updated information. It was a pleasure to work with a caring professional.

-Ernest Havner
Chet was great to work with and really made the house buying experience great.

-James Voorhies
Submit Your Review!
We'd love to hear from you! Use this form to send over details about your experience with our mortgage team.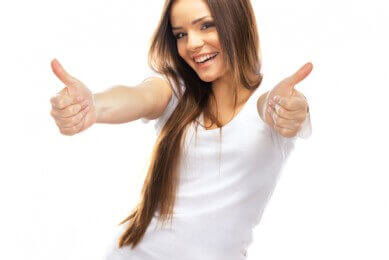 Get Your FREE Pre-Approval Letter Now!